President Trump today announced that he is directing the Department of Defense to create a sixth branch of the military: the Space Force. "I am hereby directing the Department of Defense and Pentagon to immediately begin the process necessary to establish a Space Force as the sixth branch of the armed forces," Trump said during a meeting of the National Space Council in Washington D.C.
The announcement came during the third public meeting of the National Space Council, where Trump also signed Space Policy Directive 3 after his remarks. The directive deals with space debris and space traffic control, instructing the Department of Defense to modernize its methods of tracking objects in orbit, partially by incorporating commercial tracking services.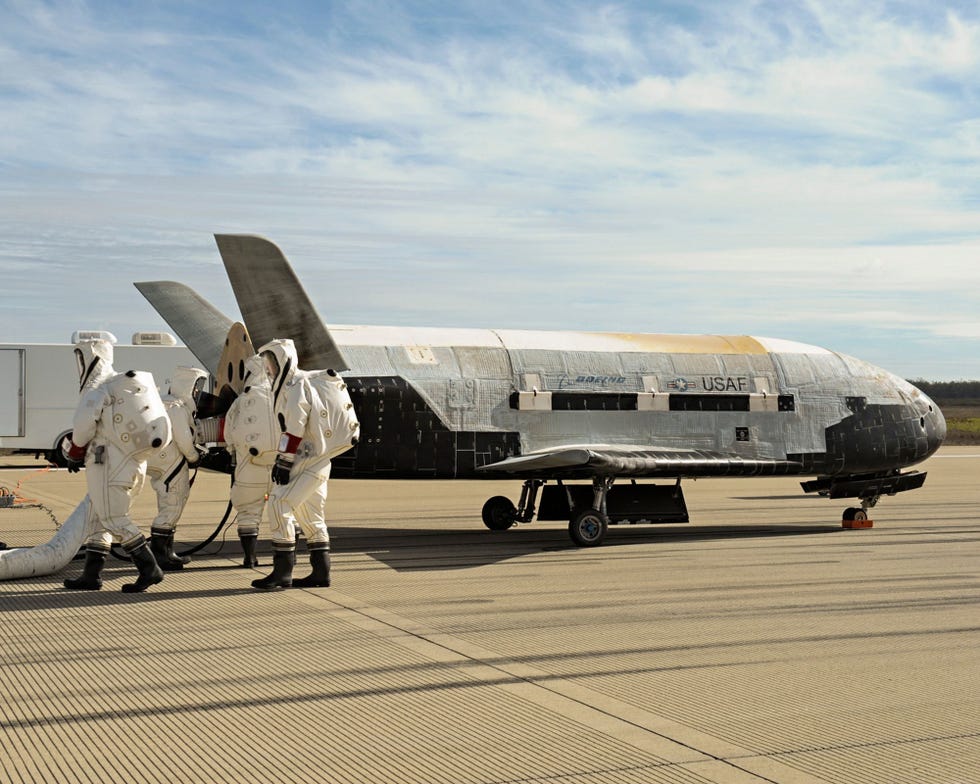 Trump first floated the idea of establishing a military branch for space operations in March while speaking to service members at Marine Corps Air Station Miramar in San Diego. It is not exactly clear how the establishment of a sixth military branch would be accomplished, although Trump asked the Chairman of the Joint Chiefs of Staff, General Joseph Dunford, to "carry that assignment out" during his remarks today.
The president, however, does not have the authority to create a new military branch without an act of Congress.
"Congress alone has the power to establish a new branch of the military and to establish the positions of senior executive officials to lead such a department," Jonathan Turley, a professor at Georgetown University's law school, told Defense News. Under the direction of Trump, the Pentagon could establish a framework for a new branch of the armed forces, but it would need to go to Congress for final approval and funding.
Last year, the House Armed Services Committee, led by Republican Rep. Mike Rogers of Alabama and Democrat Rep. Jim Cooper of Tennessee, introduced legislation to create an independent "Space Corps" that would operate under the Department of the Air Force, similar to the Marine Corps that serves within the Department of the Navy. The Space Corps, however, was removed from the 2018 National Defense Authorization Act (NDAA) by congressional leaders reconciling the differences between House and Senate versions of the bill.
Instead, the space-related missions of the Air Force were restructured, giving more authority to Air Force Space Command to oversee the defense of assets in orbit.
But the Space Force, as proposed by Trump, may operate independently of the Air Force. "We are going to have the Air Force, and we are going to have the Space Force, separate but equal," the president said.
However, a detailed plan to establish a new military branch will take time to flesh out, and exactly how the Space Force would operate alongside the other branches of the military is not yet clear. When the "Space Corps" legislation was being considered by Congress last year, military leaders including Secretary of the Air Force Heather Wilson, Air Force Chief of Staff Gen. David Goldfein, and Secretary of Defense James Mattis voiced their opposition, citing increased bureaucracy within the Defense Department that would hinder the military's warfighting readiness if the "Space Corps" moved forward.
"At a time when we are trying to integrate the Department's joint warfighting functions, I do not wish to add a separate service that would likely present a narrower and even parochial approach to space operations," Mattis wrote at the time in a letter to Ohio Rep. Mike Turner, the Republican Chairman of the House Tactical Air and Land Forces Subcommittee.
Whether or not Mattis or other defense leaders will change their stance now that Trump is asking the Pentagon to create a new Space Force is not clear. A reevaluation of space defense has been a priority for military leaders as China and Russia continue to aggressively expand their operations in orbit, including a missile test China conducted in 2007 to shoot down a defunct satellite. (The United States and Russia also have this capability.)
"There's nothing we do today, there's not a sailor, soldier, or marine that operates in their domain that isn't using space capabilities to conduct their mission," General John "Jay" Raymond, commander of Air Force Space Command, told Popular Mechanics during a visit to the New York offices in November of last year.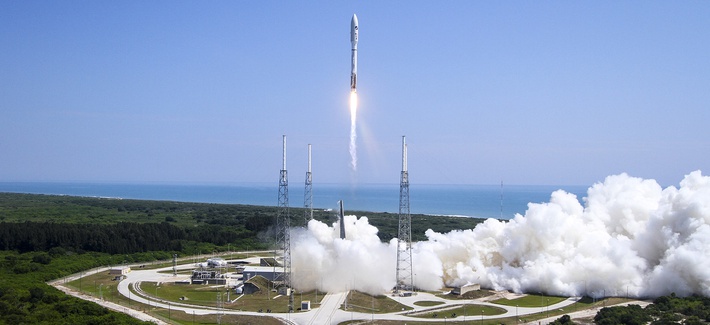 As orbits get more crowded and launch costs drop, the United States is considering its options to defend assets in space—a domain that the country enjoyed nearly unchecked control of for decades. The president has made it clear that to accomplish that mission, he believes a new military branch for space operations is necessary.
"Our destiny beyond the Earth is not only a matter of national identity, but a matter of national security," Trump said during his remarks. "It is so important for our military, so important, and people don't talk about it.
When it comes to defending America, it is not enough to merely have an American presence in space; we must have American dominance in space."
Source