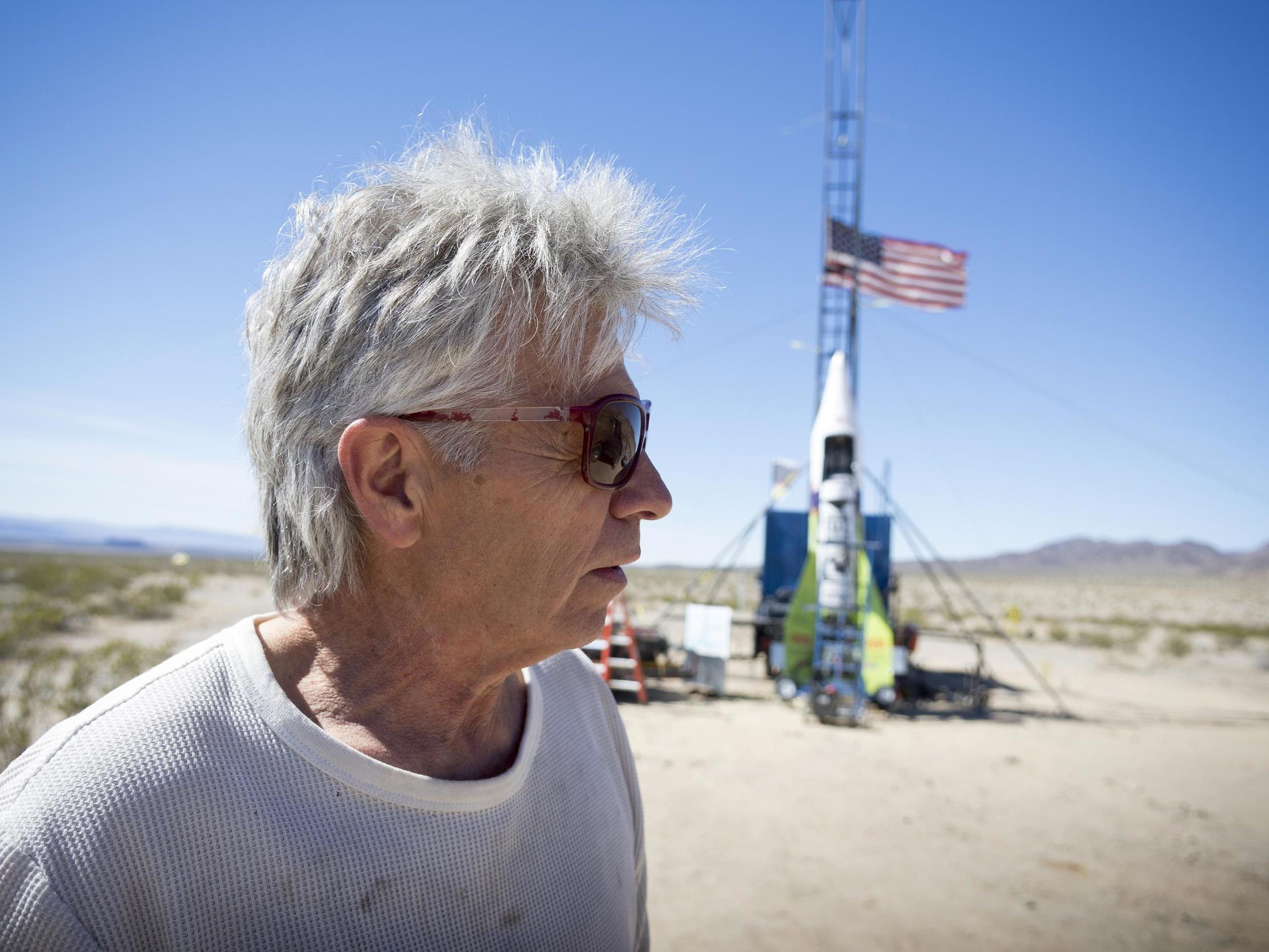 A daredevil pilot who believed the Earth was flat has been killed after his homemade rocket crashed shortly after take-off in California
.
"Mad" Mike Hughes, who hoped to prove the Earth was flat by going into space, died on Saturday near Barstow, California, after attempting to launch his steam-powered rocket for a new television series called Homemade Astronauts
on the US Science Channel.
In a statement, the Science Channel said: "Our thoughts & prayers go out to his family & friends during this difficult time. It was always his dream to do this launch & Science Channel was there to chronicle his journey."
A video of the launch, posted by a witness on Twitter, shows a parachute trailing behind the rocket immediately after take-off.
The rocket is then depicted hurtling down to earth before crashing into the desert.
San Bernardino County Sheriff's Department said its officers responded to a fatal rocket crash on Saturday afternoon, but did not name the deceased.
With the help of his partner Waldo Stakes, Hughes wanted to reach 5,000 feet (1524m) in his rocket, according to Space.com.
The website added that the pair was one of three teams who were trying to reach the Karman line, which, at 62 miles above the Earth's surface, is thought by some to mark the start of space.
In a trailer filmed by the Science Channel ahead of the launch, Hughes had said: "People ask me why I do stuff like this. Basically, it's just to convince people they can do things extraordinary with their lives."
Hughes, with the help of his assistants, built the rocket in his backyard, at a cost of around $18,000 (£14,000).
The rocket uses steam ejected through a nozzle for propulsion.